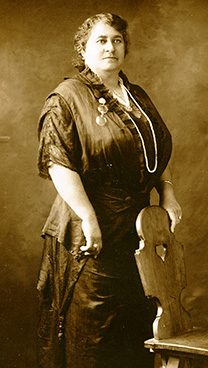 MAGGIE L. WALKER

Maggie Lena Walker devoted her life to civil rights advancement, economic empowerment and educational opportunities for women and Jim Crow-era African Americans. As a bank president, newspaper editor and fraternal leader, Walker served as an inspiration of pride and progress.
Photo/Content Courtesy of National Park Service, Maggie L. Walker National Historic Site.

Ms. Walker's legacy of leadership continues today. Her entrepreneurial spirit is embodied in the new Women In Innovation event. Today, Maggie Walker is the founding example of the Women in Innovation awards program named in her honor, The Maggies.

Award categories: Private Sector, Public Sector & Female Innovator.